California federal judge on Wednesday preliminarily approved a $1.24 million settlement between hiring agency Arise Virtual Solutions Inc. and a class of AT&T Mobility LLC and Apple Inc. (NASDAQ:AAPL) customer service representatives who claimed they were misclassified as independent contractors.
Representative of call center workers, Norman B. Blumenthal, said the settlement is an excellent result for his clients because of doubts about class certification.
UPDATED: See Today's Top 50 Trending Stocks
The settlement ends allegations that home-based virtual call center agents hired to work as AT&T Inc. (NYSE:T) and Apple representatives were intentionally misclassified as part of a scheme to circumvent responsibility for overtime wages, training costs, expenses and taxes.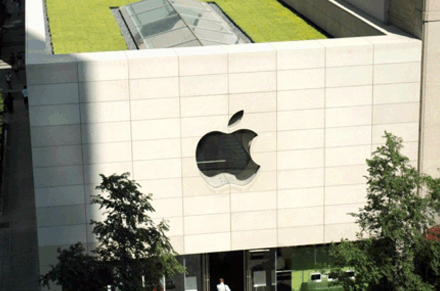 The lawsuit, filed by Arise Certified Professional Sandra Perry in March 2011 against AT&T (NYSE:T) and Arise, alleged that class members were paid less than minimum wage as a result of the mis-classification.
Arise call center employee Jason Hilton filed a separate putative class action against Apple Inc. (AAPL) on Dec. 8, 2011, purporting to represent Arise workers who provided customer service and technical support services for Apple and who were likewise misclassified.
On June 18, the Santa Clara County Superior Court dismissed Hilton's case without prejudice. Less than a month later, Perry filed a third amended complaint that included Jason Hilton's claim and added putative class claims against Arise only, on behalf of call center employees working on AT&T and Apple Inc. (NASDAQ:AAPL) accounts in California.
In the amended complaint, plaintiffs sought wages due them as employees, the cost of their training and the cost of their business expenses, the cost of the employer's share of payments to the federal and state governments for income taxes and Social Security taxes, unemployment insurance and payments for workers' compensation insurance.
The $1.24 million settlement, which was reached after "vigorous negotiations" at mediation, is to be paid by Arise as compensation for all alleged damages and in consideration for the settlement and dismissal with prejudice of the lawsuit without admission of guilt.
Deductions will be made from the settlement fund to cover compensation to the settling class, payment to the state of California for penalties under the Private Attorney General Act, additional compensation to the named plaintiffs as the class representatives, the cost of claims administration and notice, and attorneys' fees and reimbursement of litigation costs and expenses to class counsel, according to the settlement agreement.
The claims administrator's fee is capped at $20,000 to be paid from the settlement fund, the agreement says.
The settlement provides for $10,000 to be paid to the state's Labor and Workforce Development Agency to resolve PAGA claims, and any checks not cashed by settling class members will be distributed to the agency as additional PAGA payments.
None of the parties immediately return calls for comment on Wednesday.