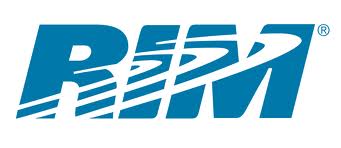 After disappointed U.S launch Research In Motion Ltd (NASDAQ:BBRY)'s Z10 touch screen device, BBRY stock received a major downgraded from Citigroup Inc. (NYSE:C) and Goldman Sachs Group, Inc. (NYSE:GS) and its shares slumped almost 4% in premarket on Monday.
On weekend the device got very disappointing sales in U.S at AT&T (T). BlackBerry, the Ontario-based maker had very high hopes about the launch, that it would be  a game changer after years of weak sales, and putting it back on the same playing field with the existing competitor Google (NASDAQ:GOOG) and Apple (NASDAQ:AAPL).
Citigroup Inc. (NYSE:C) in a note to clients released early Monday referred the Z10 launch in US as a big disappointment. Goldman Sachs also downgraded the rating on BlackBerry stock, with new rating of neutral from buy on the same grounds.
Research In Motion Ltd (NASDAQ:BBRY) stock in last session held volume of 123.94 million shares as compare to its average volume of 57.75 million shares. The stock after opening at $16.43 hit high price of $16.82 and then closed at $14.91 by falling -7.74%.
Looking at the revenue measures, the company generated sales of 12.59 billion in last twelve months with income of $-847.00 million. The Company showed a negative -6.73% in the net profit margin and its operating margin is calculated as -10.85%. Company's annual sales growth for the past five years was 43.43%.
BBRY past twelve months price to sales ratio was 0.62 and price to cash ratio recorded as 2.86. As far as the returns are concern, BBRY return on equity recorded as -8.67% while its return on assets stayed at -6.35%.